CLASSIC RALLIES MADE FOR YOU
Bespoke Rallies offers adventurous classic car style tours in some of the world's most fascinating regions. These are not speed events but offer the opportunity to enjoy driving on the lesser travelled by-ways. We have considerable experience of organising motoring events including classic car tours in SE Asia, India, South America, Central America and Europe.
We are here to organise your events as well as put on our own.
We provide a full service from concept to completion including providing the staff to man the event, competition if desired, all travel arrangements, road books, GPS, Sat Nav, back up, doctors and shipping.

CLASSIC CAR RALLIES ARE OUR PASSION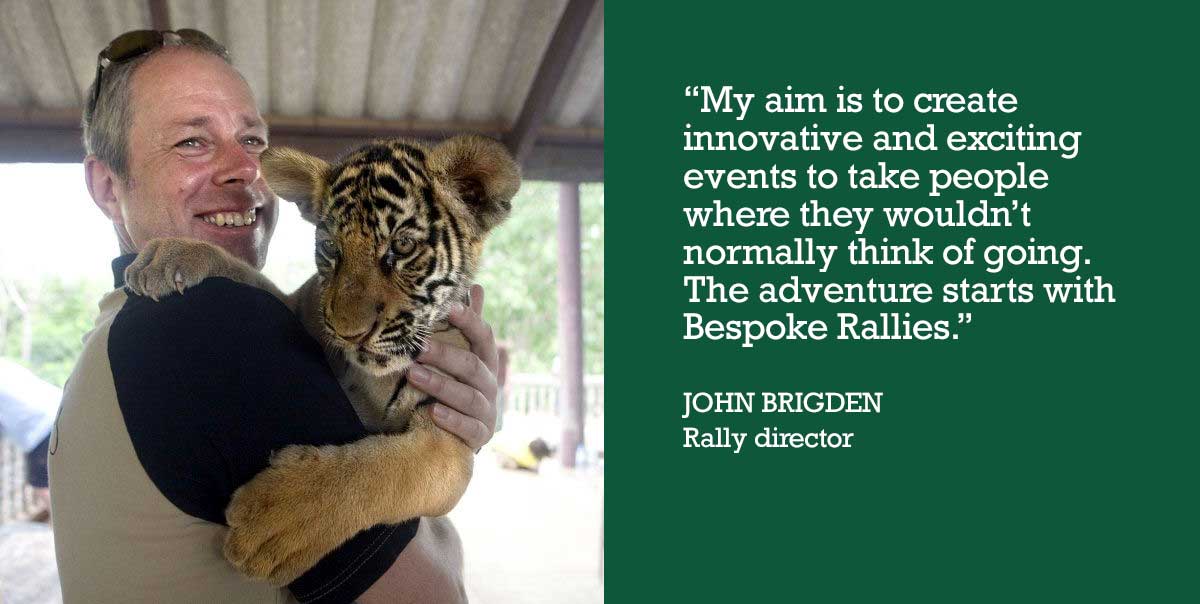 John has more than 22 years' experience organising rallies round the world. He has a long history of innovation in the classic rally world with a number of firsts to his name. These include the first to organise a rally through Cambodia, Laos and Vietnam, the first to rally through Bhutan, the first to rally round Madagascar, Sri Lanka and the Amazon.
He set up Bespoke Rallies as a formal entity in 2012, but he had already organised events such as The Himalaya Classic Rally (2006, 2007 and 2009 which was the first rally ever to drive through Bhutan), The Tiger Classic Rally in SE Asia (2008 and 2011 and 2013), The Maya Classic Rally (2010) and the Cuba Classic Rally (2011). Since forming Bespoke Rallies events have included The Royal Rajasthan Rally, The Trans-Himalaya Rally, two Tiger rallies, three Maya Classic Rallies starting on Panama and finishing in New Orleans, The PanAm rally across the USA, The White Nights rally around Scandinavia and of course the Grand Prix of South America. Latterly he has created a series of three day competitive events and developed his own Virtual Marshal software to create a real time in car system to replace roadside marshals.
A serial logistics man he was also the creator and manager of the last Rover Mini Works Rally Team (1994 to 1997) which had Paddy Hopkirk as the No 1 driver. They competed on the Monet Carlo Rally three times, the UK Rally GB and raced at the Nurburgring.
He started his motoring life on the top motorspost magazine Cars & Car Conversions before being recruited by Philip Young to be Deputy Editor of Collector's Car, where his love affair with classic cars began. He helped set up British Motor Heritage which remanufactures parts for classic BMC vehicles, including the MGB, MG Midget, TR6 and classic Mini. He was also on the team for the creation of the Heritage Motor Centre in Gaydon – now called the British Motor Museum. He also worked for Caterham Cars for many years helping with their marketing.
Throughout this time he continued racing saloon cars, then moved to classic rallying with his own highly successful Mini Copper S, competing in the European Historic Rally Championship for many years. Later with his Mini works team he competed in the Nurburgring 24 Hour Race on three occasions. He also competed in the first two Festival of Speed events at Goodwood in his own Mini, being entered by John Copper as his 'Works' driver.
All that experience has come together in Bespoke Rallies where he says, "My aim is to create innovative and exciting events to take people where they wouldn't normally think of going. The adventure starts with Bespoke Rallies."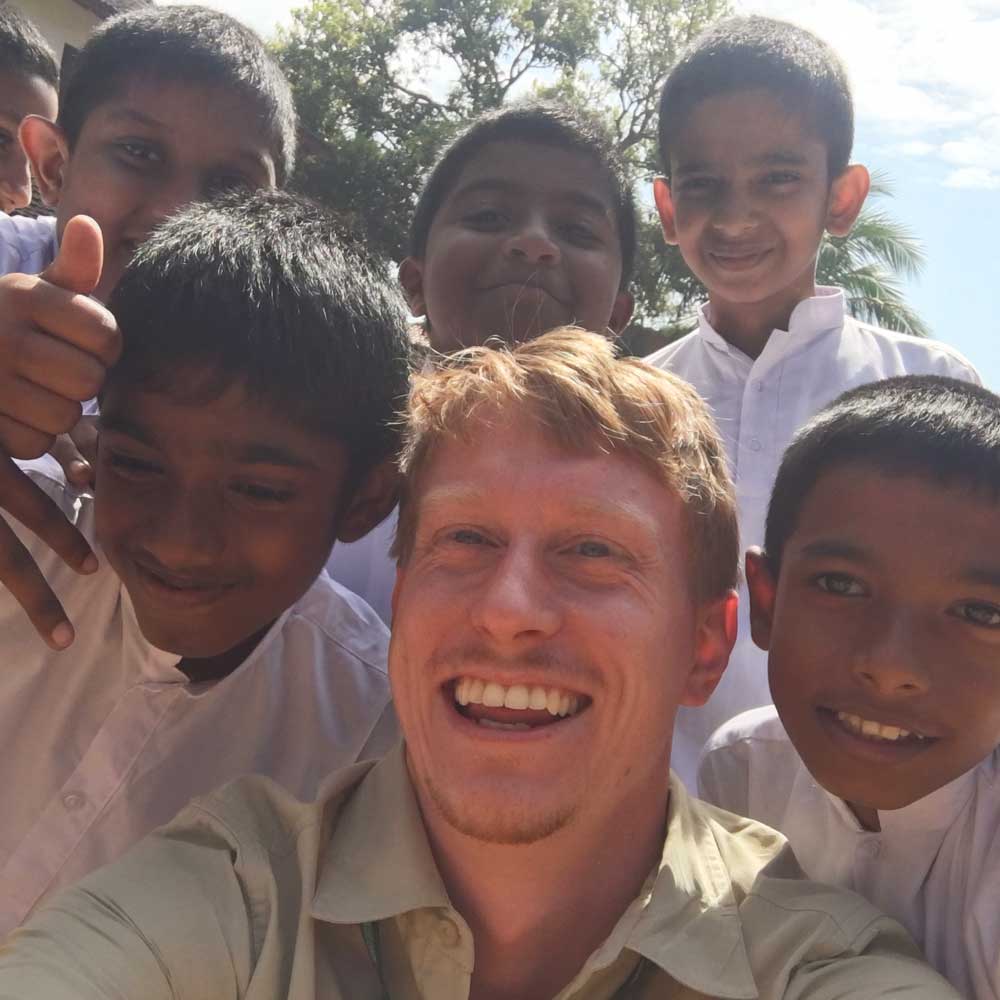 CHRISTOPHER BRIGDEN
Technical Director
Christopher Brigden joined Bespoke Rallies in 2019 having spent a number of years working and travelling round the world. He brings a new element of technical know how to the team and is in charge of the Virtual Marshal™ timing and results system developed by Bespoke Rallies. He is adept at using a drone, contributing footage and stills to the work of our photographer and film maker, Jaime Turner.
His experience of travelling the world and dealing with unexpected situations is an invaluable addition to the business.
Interested in cars and technology he has a great combination of skills to take the business forward in the coming years.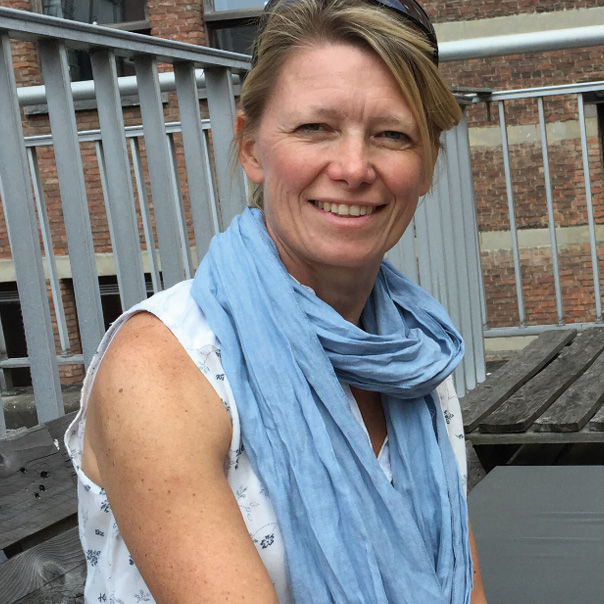 SARAH MORGAN
Rally Administrator
Sarah has quickly become a vital part of the business with her technical background and administrative skills. She obtained a first class degree in Mathematics at UMIST in 1990 and then went on to work for Accenture (formerly Anderson Consulting) as part of the design and technical team. Her role there was to work with clients to establish their IT requirements and deliver an IT solution to meet their needs.
Taking a career break to bring up three children, two of whom have now left home, she found time for property searching for private clients in London as well as tutoring mathematics to GCSE level.
She has applied those IT skills to Bespoke Rallies, streamlining the administration and adding her eye for detail to the business.
Having a great sense of adventure she has travelled the world. She recently obtained her skippers sailing licence and has sailed in Belize, Thailand, Croatia and British Virgin Islands. While not entirely changing from wind power to horsepower she is now an integral part of the team here.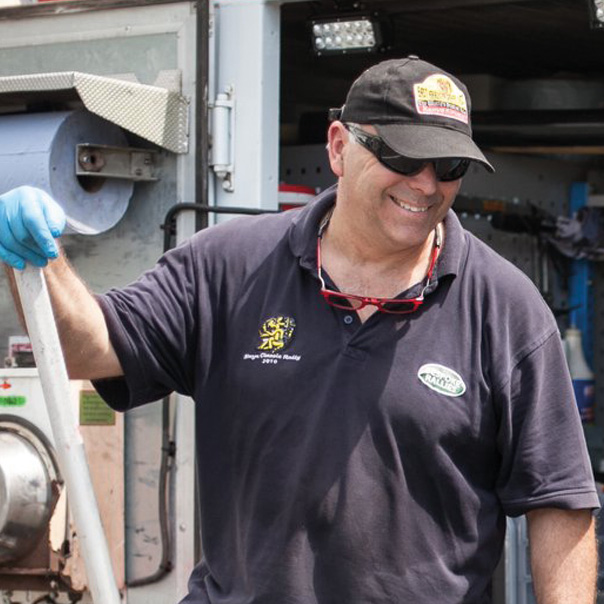 TOBY KILNER
Chief Mechanic
Having had a fascination in cars from an early age, Toby progressed into restoring Mark 2 Jaguars and then worked for a Citroen DS specialist. Toby has banger raced, reached the finals of Scrapheap Challenge, competed in the first ever Scrappy Races and has travelled widely. He completed the Peking to Paris rally in a home built car as well as prepared a winning P2P car. He has been a mechanic on the last four East Africa Safari Rallies and supported the Trans-Sahara Sky Car expedition as well as running the mechanical support on a Rio to Ushuaia Rally and the Tiger Rally.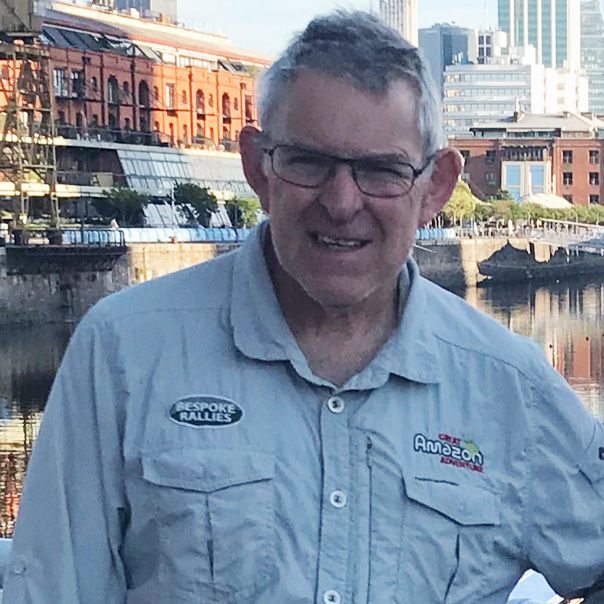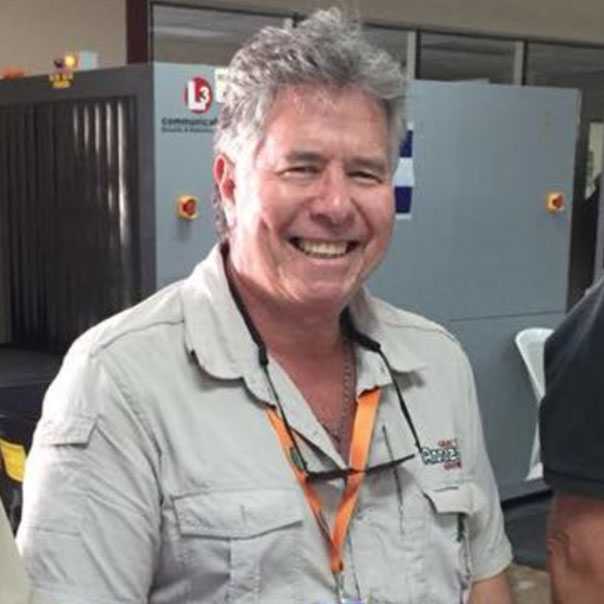 JORGE LEMBCKE
Medical Team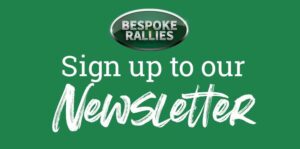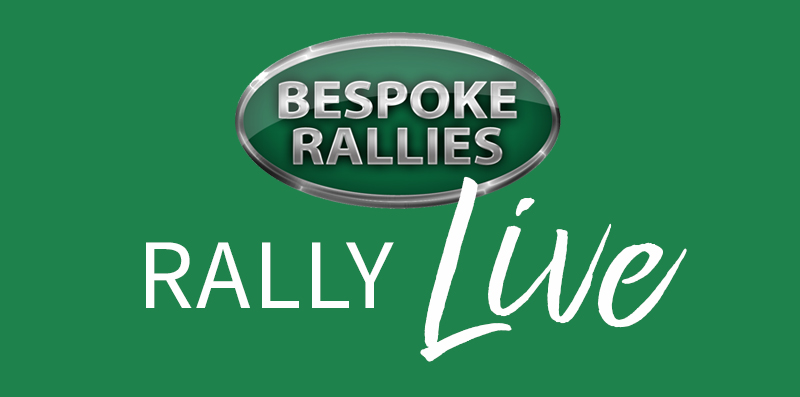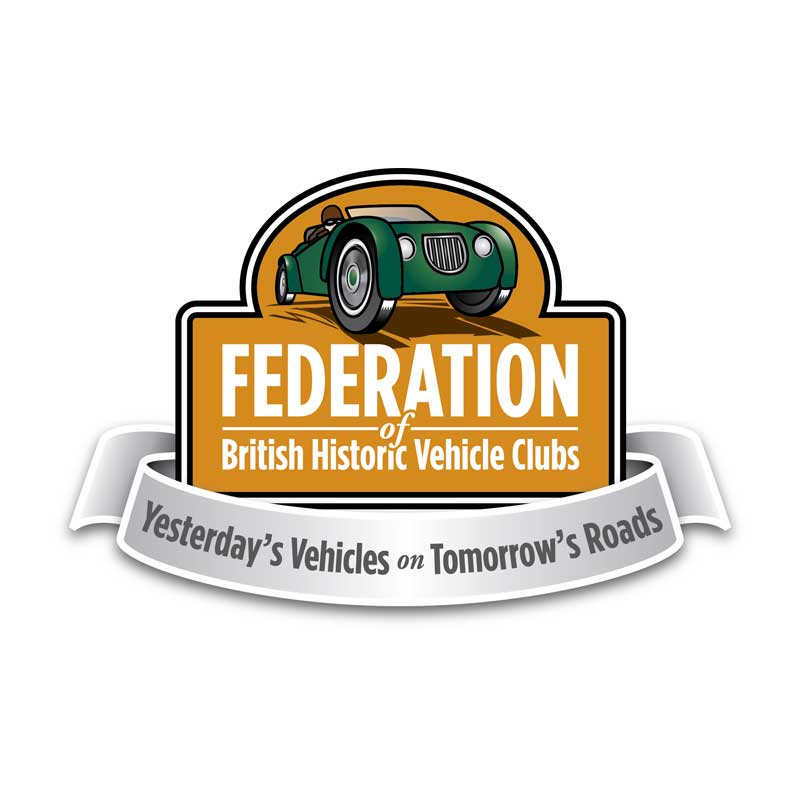 The Federation of British Historic Vehicle Clubs exists to uphold the freedom to use historic vehicles on the road representing over 250,000 members. We are proud to be a member of this fantastic federation.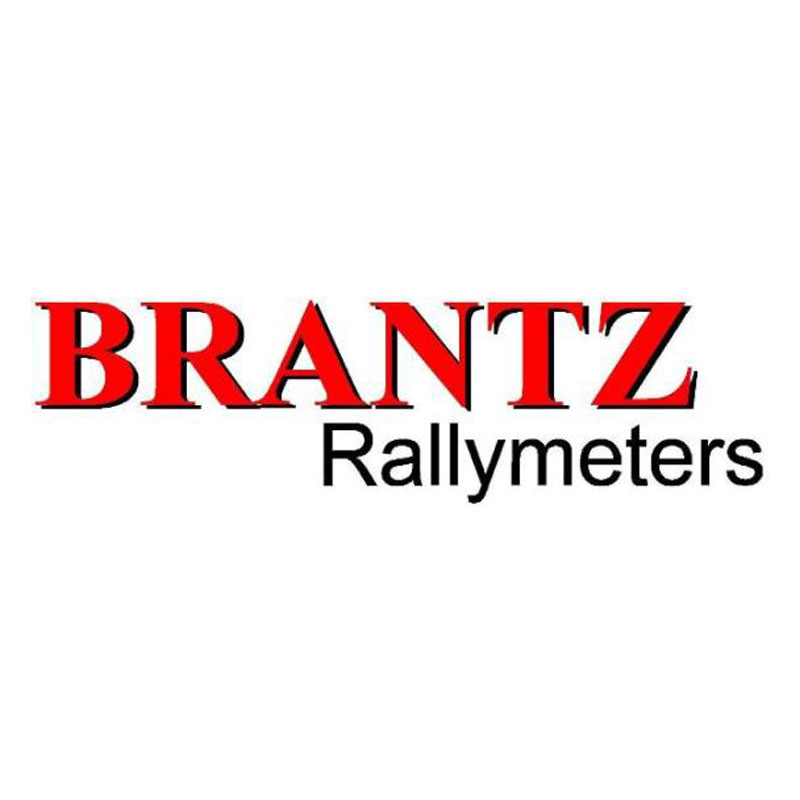 The Brantz brand of rally equipment offers the complete range of motorsport Tripmeters and Retrotrips for everyone from novice rally enthusiasts all the way to professional team rallying.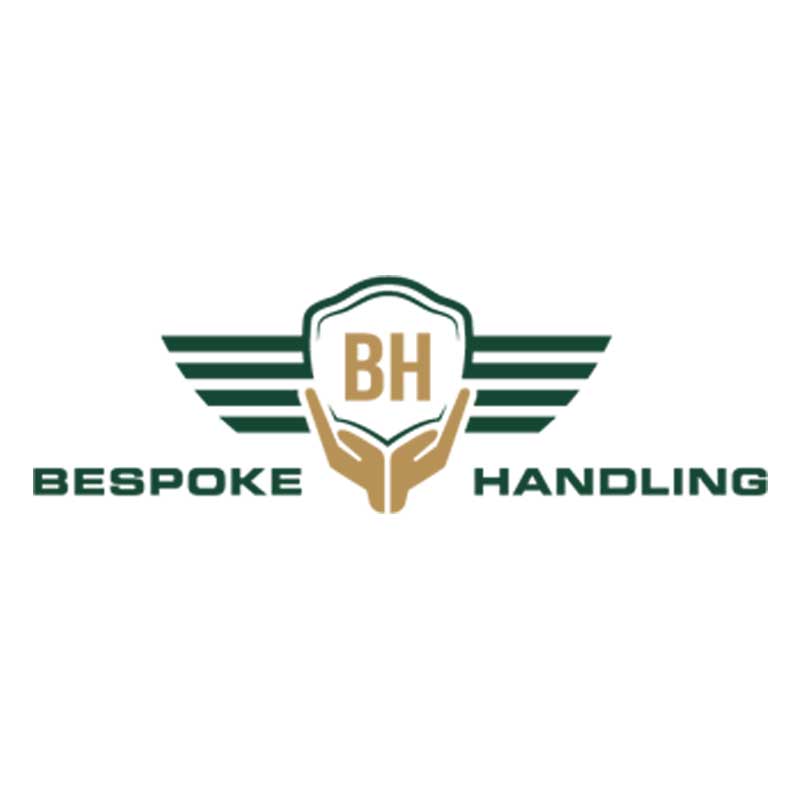 Bespoke Handling have over 30 years' experience in vintage, classic and racing car transportation and shipping. Whether it is for a rally, an auction or an exhibition they have the expertise to ensure that your valuable car arrives in perfect condition on the agreed day.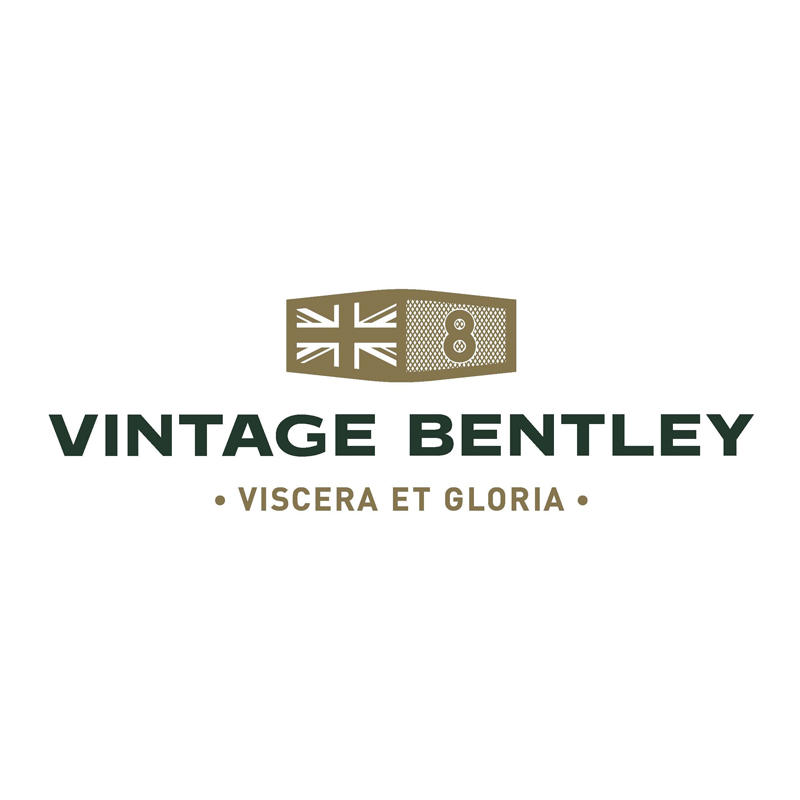 William Medcalf Ltd is a restoration and rally preparation specialist, passionate about preserving vintage Bentleys.