RALLY LIVE – THE HIGHLAND WINTER WARMER 2023

3 DAY REGULARITY RALLY
March 8th to 12th, 2023
A new exclusive clover leaf event for a limited number of classic cars of all ages using some of the most scenic routes in the west of Scotland. 
Based at a classic 5 star Highland hotel near Inverness, the four day event takes place in the Spring, one of the most stunning times of year when there is a touch of winter but the roads are clear and empty. We include 4 nights' accommodation including breakfast and stunning evening meals. Our service crew will be on hand to help you during the event.
Competition is Regularity and the navigation is mainly by Tulip Book with one map section. Codeboards will also be used to show the correct route has been travelled and this will be a separate competition for the navigators and will not count towards overall results. Our Virtual Marshal system will track you and provide accurate timings for the Regularity sections.
 Once back in the hotel the open fire acts as a focus to tell the stories of the day while sipping a wee dram. We have coffee, lunch and petrol stations to help you get round in good spirits.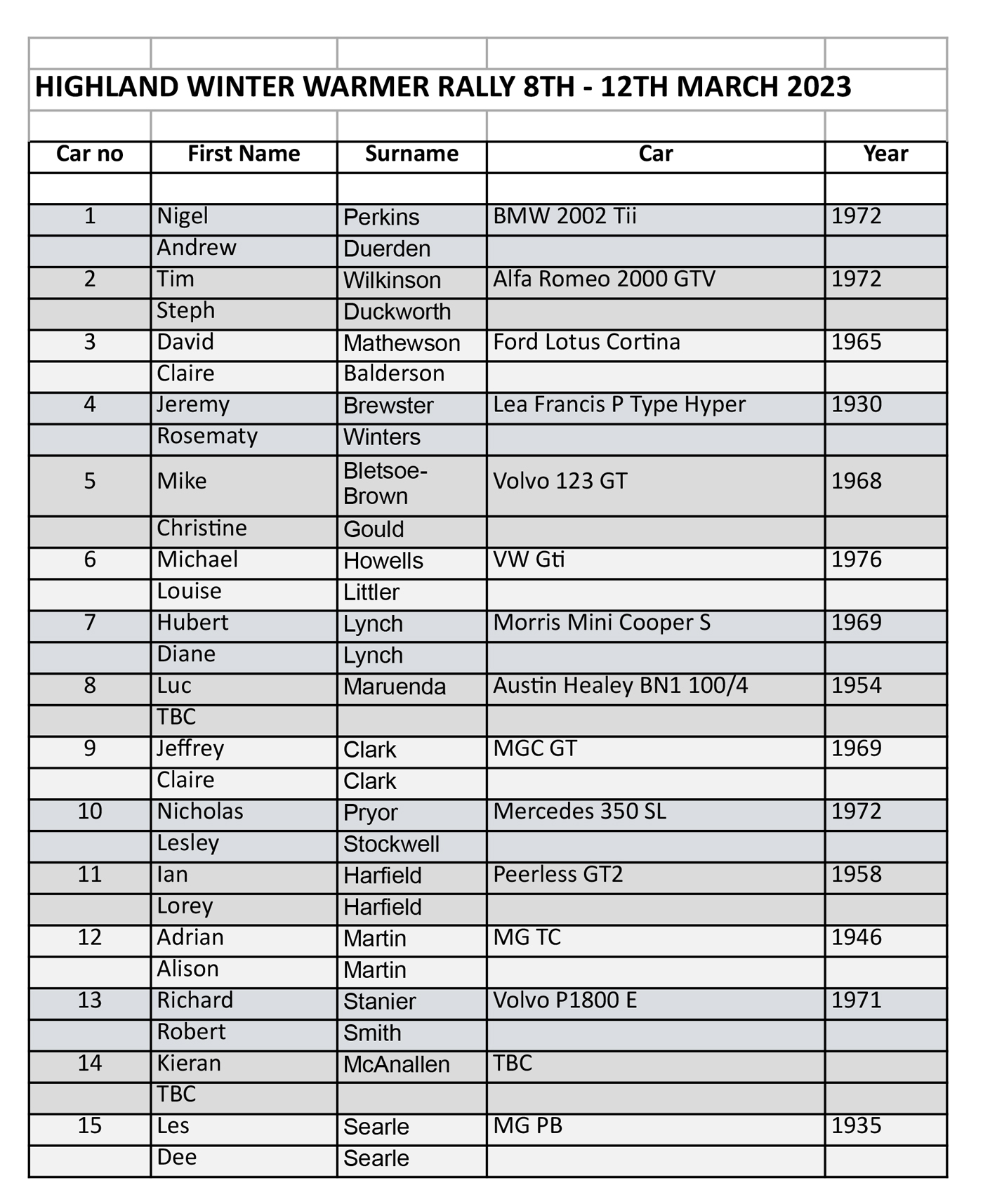 VIRTUAL MARSHAL – THE HIGHLAND WINTER WARMER 2023

GALLERY – THE HIGHLAND WINTER WARMER 2023