SULTAN'S TRAIL
CLASSIC CAR TOURING
Sept 20th to Oct 14th, 2024

A journey like no other to the eastern edge of Europe. A historic trading route founded by Sulliman the Magnificent in 1592 and developed over the centuries to become one of the most important commercial roads connecting the old and the new worlds.


In its heyday it was a hive of activity with merchants, opportunists, ne'er-do-wells and the like plying their goods such as spices, silk and jewels into prosperous Europe and returning with finest pottery, amber, furniture and other sought-after merchandise. It runs through extraordinary cities, idyllic nature and old villages with Ottoman, Habsburg, Byzantine, Roman and Communist heritage to enjoy.
From archaeological sites and old monasteries to brutalist architecture you can see the influence of a series of civilizations. You will be dazzled with this rich amalgam of cultures as different trade routes, wars and rulers have all left their traces.
WANT TO TALK TO THE RALLY TEAM?
CALL US NOW ON + 44 (0)1483 271 699 OR EMAIL [email protected]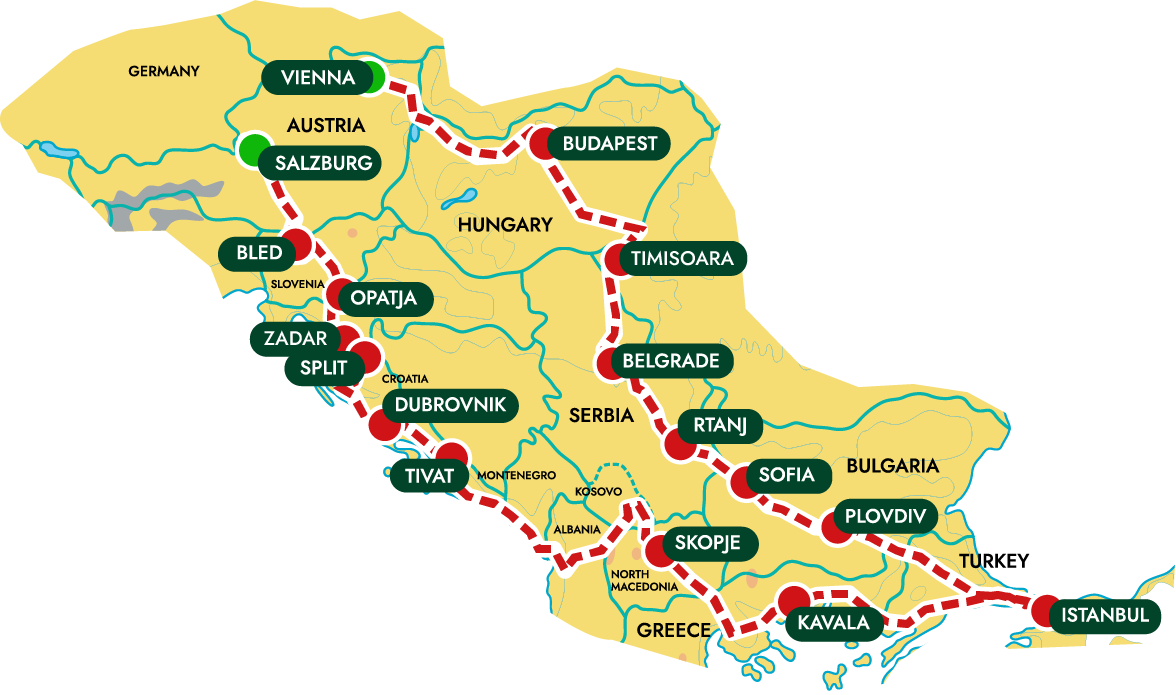 TESTIMONIAL
"The GP of South America was a great event and John and I enjoyed ourselves immensely. It is always good to be the first to try something that no one else has done for a long time, in this case 70 years. Your team were fantastic and that made it even more enjoyable . The roads were challenging as they should be and the scenery spectacular. The hotels were good quality and the food was very good. This is an event for anyone who wants an adventure and I would whole heartedly rec- ommend it; if you want to do something a bit different, exciting and a bit of a challenge, then the GP of South America is for you. Thanks John and team for putting together such a great event."
Paul Michael, The Grand Prix of South America 2018
WANT TO TALK TO THE RALLY TEAM? CALL US NOW ON + 44 (0)1483 271 699
DISCOVER MORE ABOUT BESPOKE RALLIES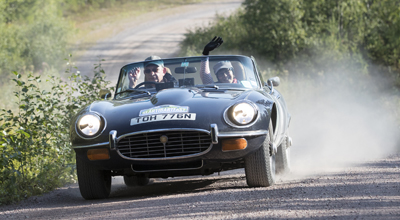 WHY BESPOKE RALLIES IS THE BEST
We've considerable experience of organising motoring events including classic car tours in SE Asia, India, South & Central America and Europe.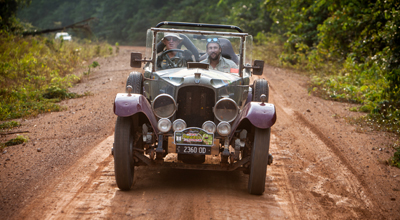 PAST RALLIES
We covered all over the world from South America to South Asia, Hindukush to Himalaya with thousands of travellers.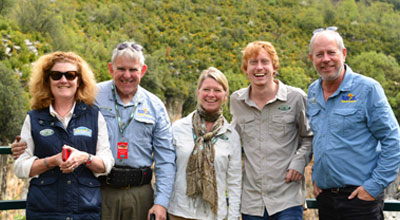 OUR TEAM
Our experienced and passionate team will help you to organise your event or you can enjoy our own tailor made rallies.
What our participants say!
Adrian Turner, The Slartibartfast 2017
"The genius of Slartibartfast is that it combines an eight day rally through the whole of Scandinavia with a luxury six day cruise and tour along the Atlantic coast of Norway; it takes you as far east as Egypt and further north than Alaska."