RALLY LIVE – THE PYRENEES 1000 2022

COMPETITIVE RALLY

May 17th to 21st, 2022  
THE PYRENEES 1000 2022
– GPS TRACKER
THE PYRENEES 1000 2022
– PARTICIPANTS ENTRY LIST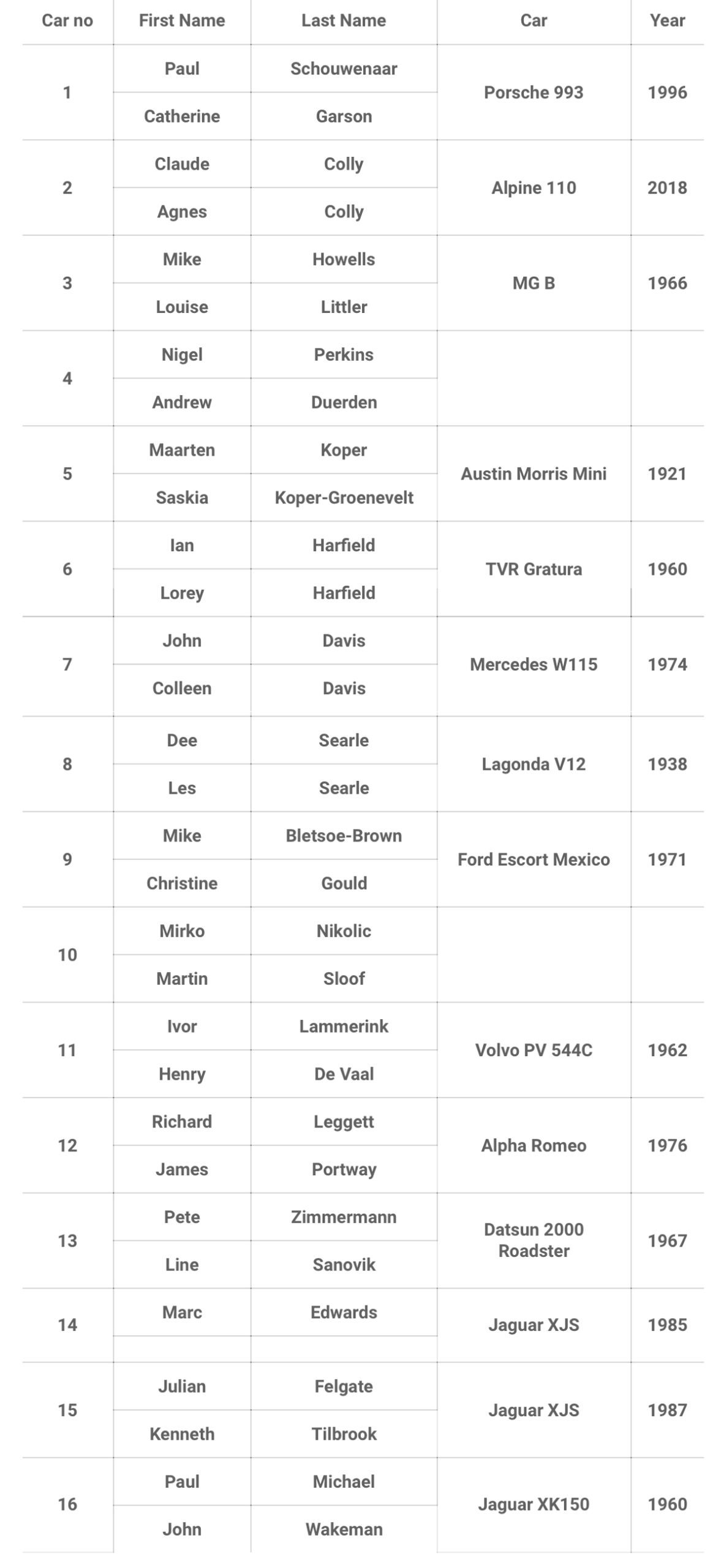 THE PYRENEES 1000 2022
– DAY 1, 2 & 3 RESULTS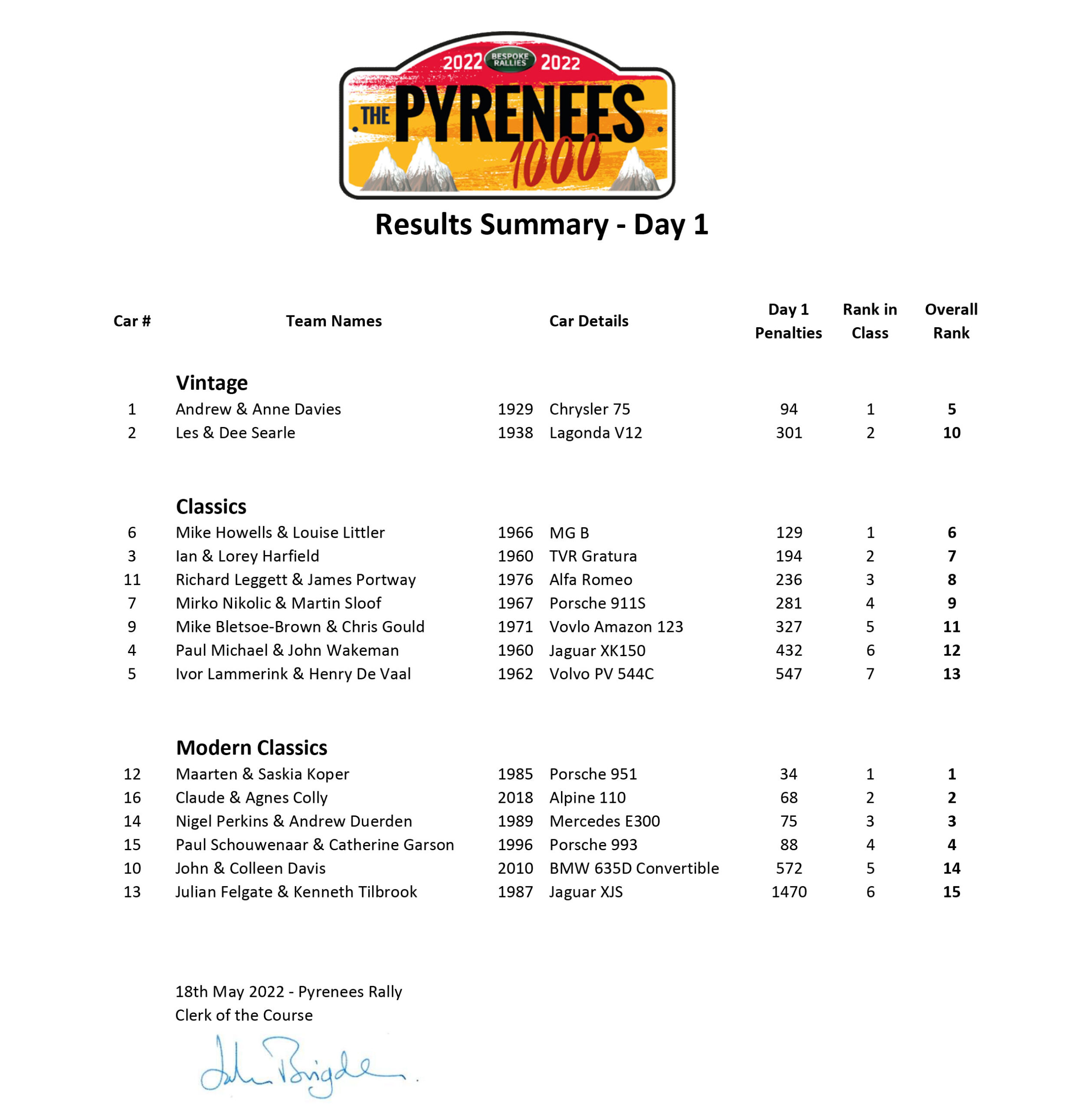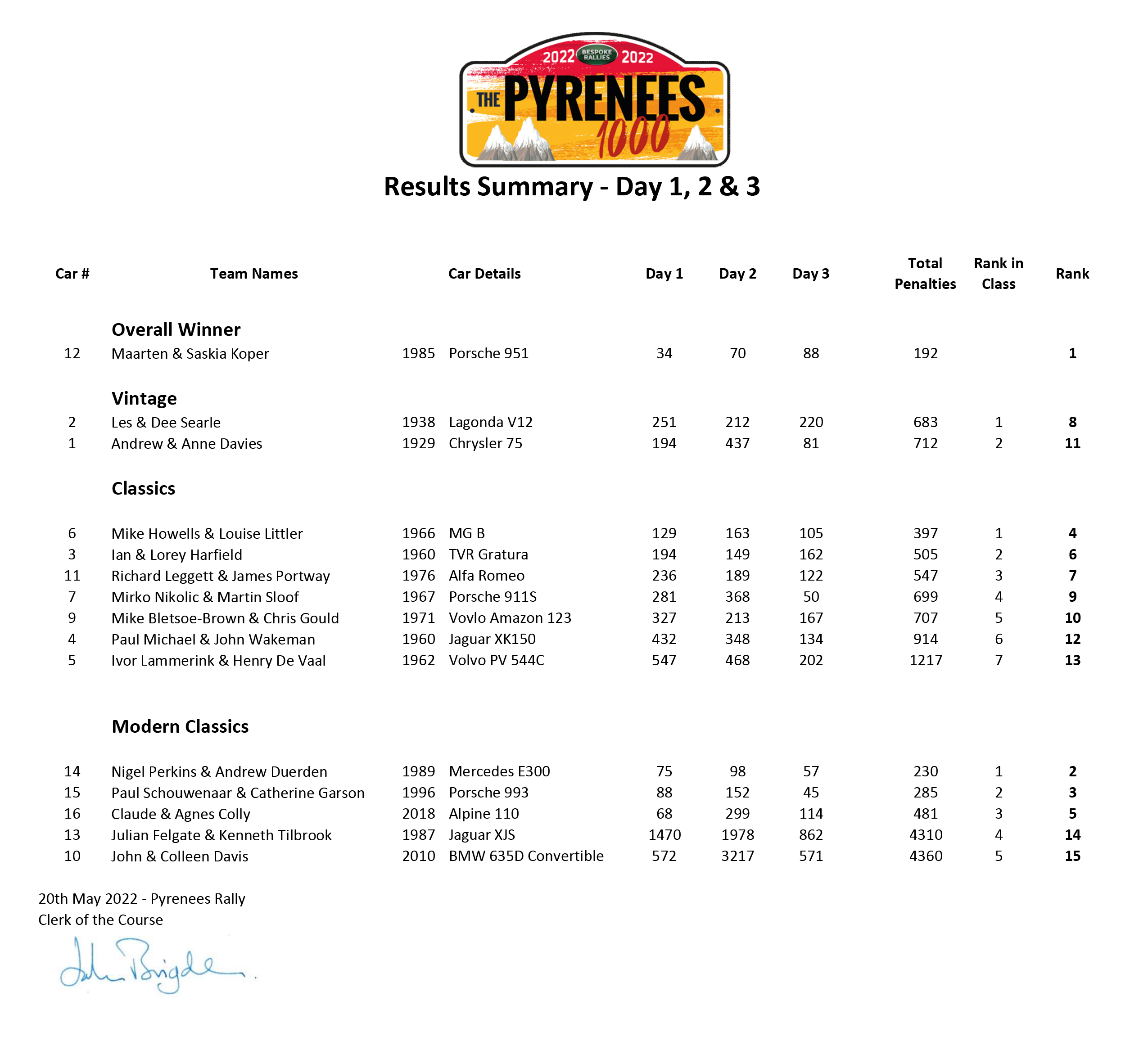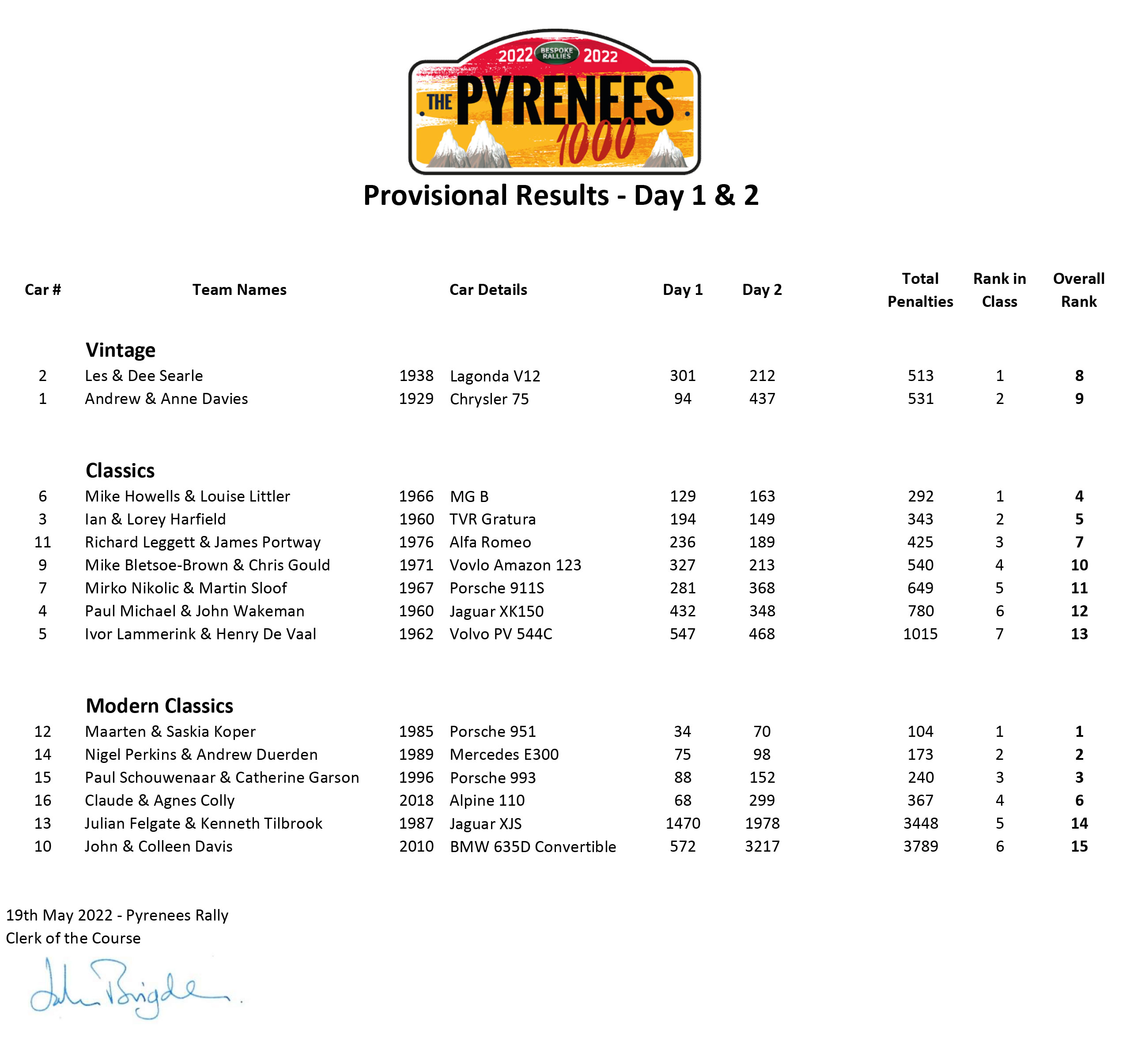 THE PYRENEES 1000 2022
– GALLERY
The Bespoke Pyrenees Rally has started!…setting off through the wild frontier-land of Northern Spain and Southern France. This majestic mountain range – straddling the border from the Bay of Biscay to the Mediterranean – was until modern times unpassable for several months of the year. The roads that now snake their way over its snow-capped ridge are famous for their steep climbs, hairpin bends and breath-taking views. It all adds up to an iconic driving experience. 
Starting in the historic Spanish town of Pamplona, home to the annual running of the bulls, we will head eastwards into the Pyrenean foothills. The route passes through lush green valleys dotted with sleepy villages, distinctive churches and sacred pilgrimage sites.  Gaining altitude with every twist and turn, we pass Alpine lakes and rushing waterfalls and enter a wilder landscape that reveals the full majesty of the Pyrenean peaks. 
Day two sees us passing through the famous Vielha tunnel before winding around a series of switchback bends that take us across the border into the French Pyrenees. Here we will trace the route of some of the Tour de France's most punishing mountain stages, threading our way through historic spa towns and ski resorts en route to our overnight stop in the ancient city of Pau. 
On our final day we meander south through forests and moorland before climbing our way up and across the Spanish border. These majestic peaks provide summer grazing land for cattle and sheep as well as hosting rare species like the bearded vulture, chamois, and even wild bears.
Arguably home to the most beautiful mountain scenery in Europe, the Pyrenees provide a stunning backdrop to three days of unforgettable and exciting driving.