RALLY LIVE –
THE PENNINE 1000 2023

May 30 to June 3, 2023
4 Day Regularity Rally
Following the success of our new Pennine 1000 we are delighted to bring the rally back in May 2023. This rally offers a stunning journey across the backbone of England and has proved to be a great addition to our events calendar. 
This FIVA sanctioned four-day Regularity rally explores the hills and mountains of northern Britain, taking in the stunning scenery of the Pennines, the Yorkshire Dales, the Cheviots and the Lake District. Run almost entirely on tarmac we use our own Virtual Marshal™ system which registers and displays your regularity times throughout the day. It tracks your car, provides accurate timing and an automated results service. 
Day one sees us setting off from the start line at Darlington's Headlam Hall where we will stay for all four nights..  Heading south and west into the majestic Yorkshire Dales we have an exquisite day in the magnificent rolling countryside which plays host to heather moors, free-ranging sheep, wildflower meadows and ancient woodland, with the occasional reminder of the area's mining and industrial past. 
On our second day we head north to Kielder Forest through the Northumberland National Park, just putting a toe into Scotland before heading south again. This is an undisturbed part of the country, crisscrossed with the routes of ancient cattle drovers, Hadrian's Wall and the ruins of ancient hillforts peppering the landscape.
On the final day, we are in the North Pennines and touch on the Lake District. For much of the day we will have the roads pretty much to ourselves, as we climb up and across a landscape of heavily glaciated mountain valleys, with tumbling upland rivers, and through ancient forests and characterful market towns.
The Regularity competition sections will allow you to take full advantage of the quiet roads and test the skills of your navigator. There is no night-time driving and most of the route and competition will be on tarmac. 
Unfolding over four days in Summer, this stunning journey along the UK's longest mountain range is sure to reignite your sense of adventure and rekindle your love of the Great British countryside.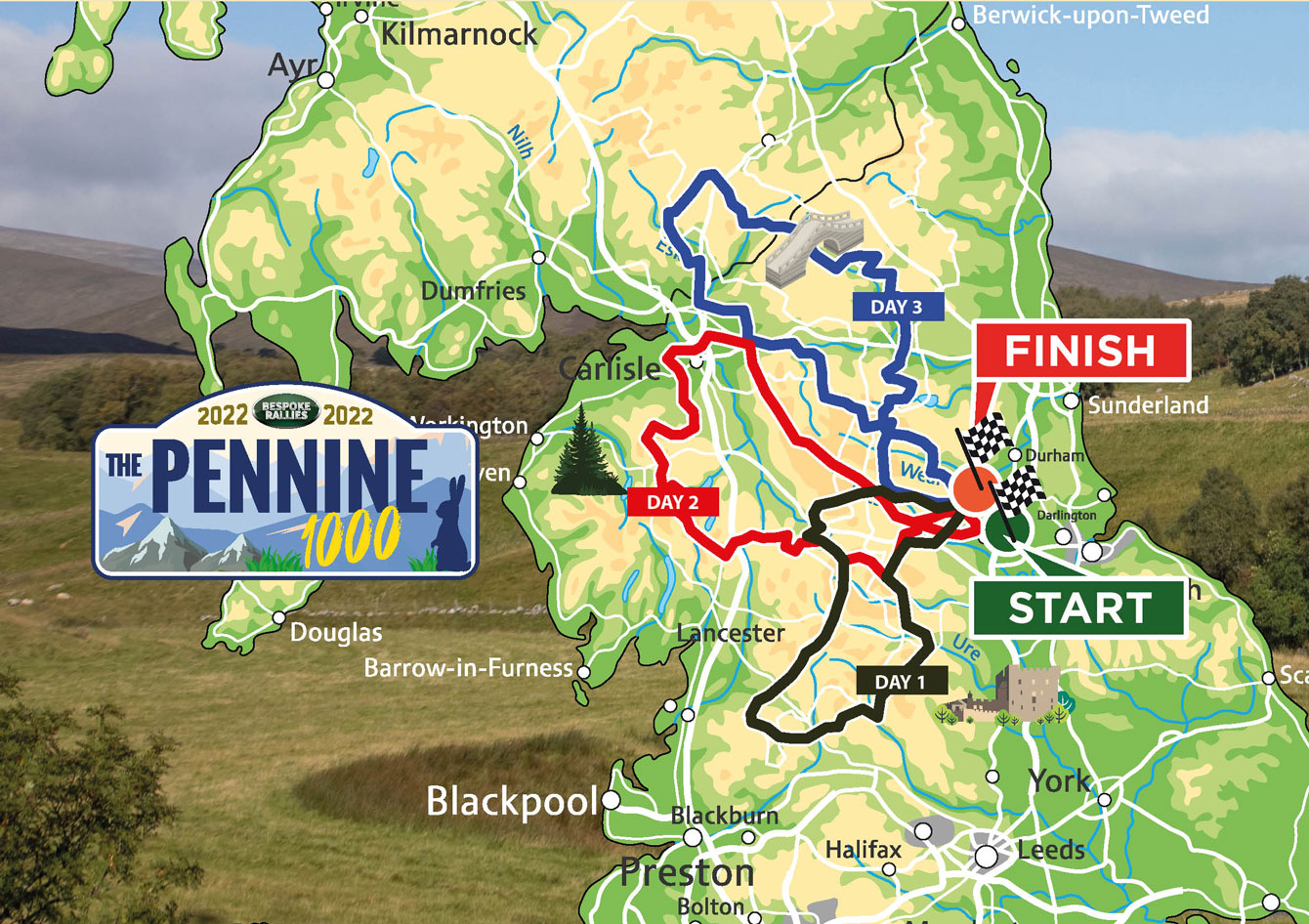 RESULTS – PENNINE 1000 2023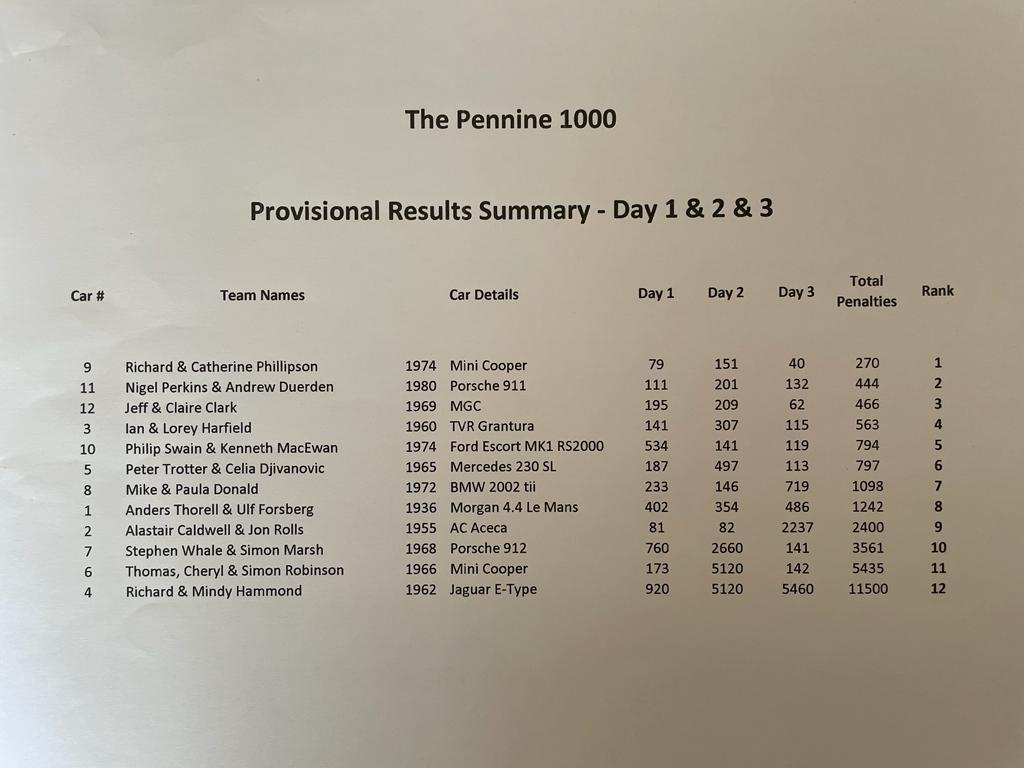 LIVE TRACKER – THE PENNINE 1000