THE PYRENEES 1000 RALLY

4 DAY CLASSIC CAR COMPETITION EVENT
MAY 9 TO 13, 2019 

The Pyrenees 1000 is a competitive event through the Pyrenees mountain range, as its name suggests, and takes advantage of some great roads and passes that are seldom used. The event starts and finishes in the beautiful town of Pamplona in northern Spain. It is a 1,000km drive through some of the most stunning mountain scenery in Europe and includes routes in France and Andorra.
The Pyrenees 1000 is a four day event ideal for all levels of experience from the novice to the most expert crews who want to brush up on their skills in beautiful surroundings or shake down their car for a longer event. For the novice it's a great introduction to historic regularity rallies in Europe.

Starting and finishing in Pamplona the rally winds its way through the foothills of the Pyrenees before stopping in Andorra for a night. Following that it takes the mountain pass out of Andorra into France where it follows the northern side of the range to Pau for the second night on the road.

With emphasis on fun, the competition will be on quiet roads and making it more interesting for the navigator. There is no night time driving and most of the route and competition will be on tarmac, although we will find the occasional gravel road. For those who want a more relaxed drive we have a Touring Class as well.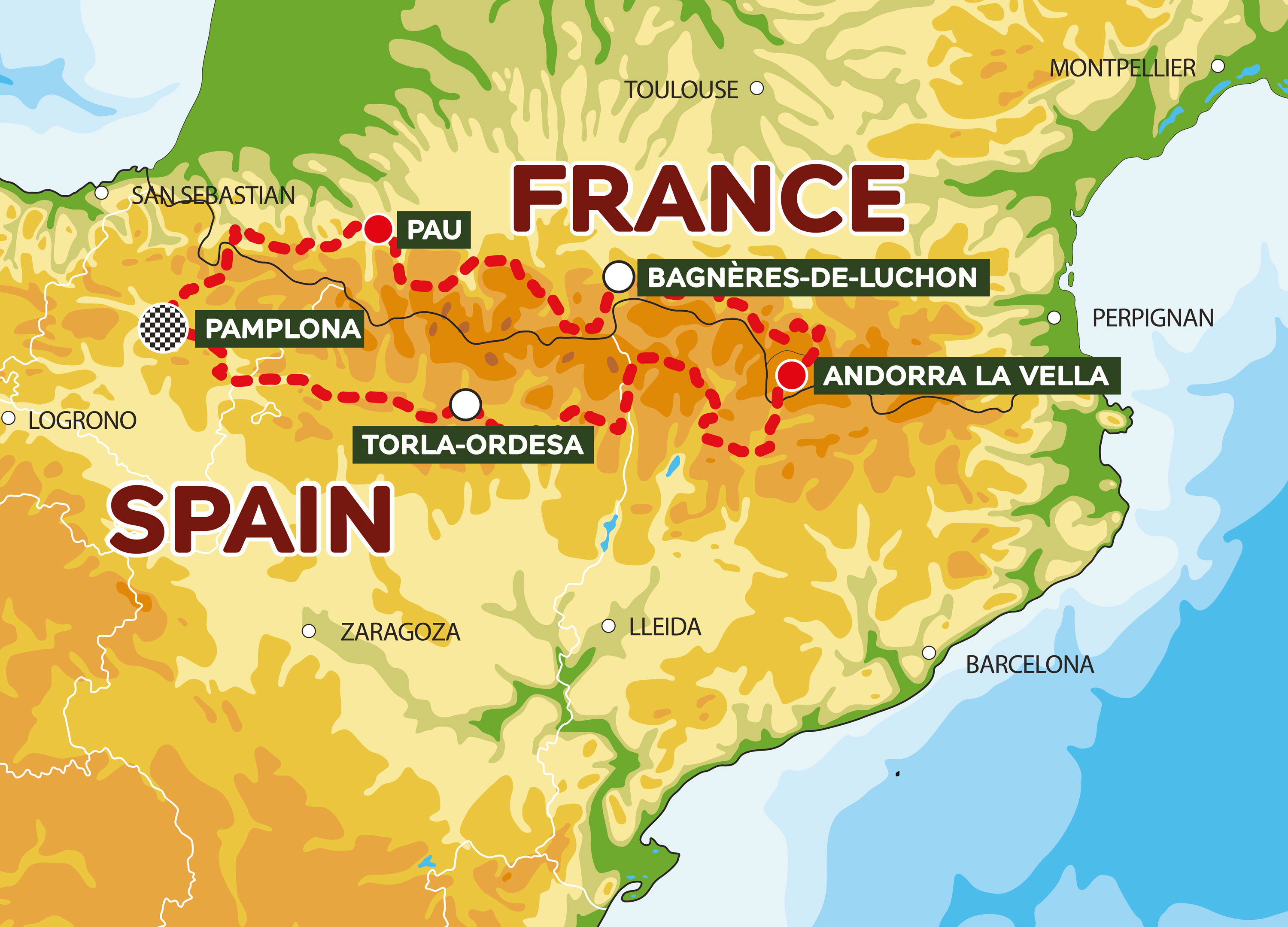 We arrive on Thursday for scrutineering and paperwork. The rally proper gets underway on Friday and finishes back in Pamplona on Sunday evening.

With plenty of daylight hours at this time of year there is no night driving. Navigation will be by Tulip roadbook and maps, with some interesting tests thrown in. There will be stops for morning coffee, lunch and afternoon tea. On Friday we drive the Southern Pyrenees to Andorra. On Saturday there will be an early start to drive the northern side of the Pyrenees and follow the foothills to near Pau. On Sunday, we cross the Pyrenees for a great finish in the main square in Pamplona. Sunday night's accommodation is included in the rally.
WANT TO TALK TO THE RALLY TEAM? CALL US NOW ON + 44 (0)1483 271 699
DISCOVER MORE ABOUT BESPOKE RALLIES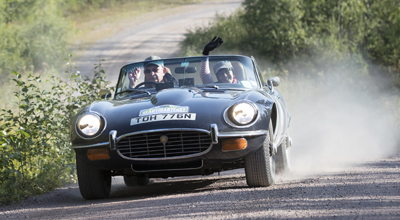 WHY BESPOKE RALLIES IS THE BEST
We've considerable experience of organising motoring events including classic car rallies & touring events in SE Asia, India, South & Central America and Europe.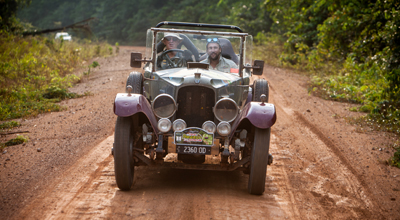 PAST RALLIES
We covered all over the world from South America to South Asia, Hindukush to Himalaya with thousands of travellers.
OUR TEAM
Our experienced and passionate team will help you to organise your event or you can enjoy our own tailor made rallies.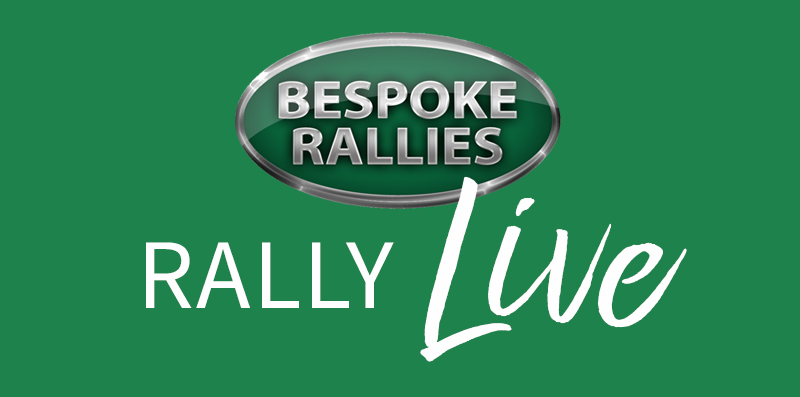 Sign up to our Newsletter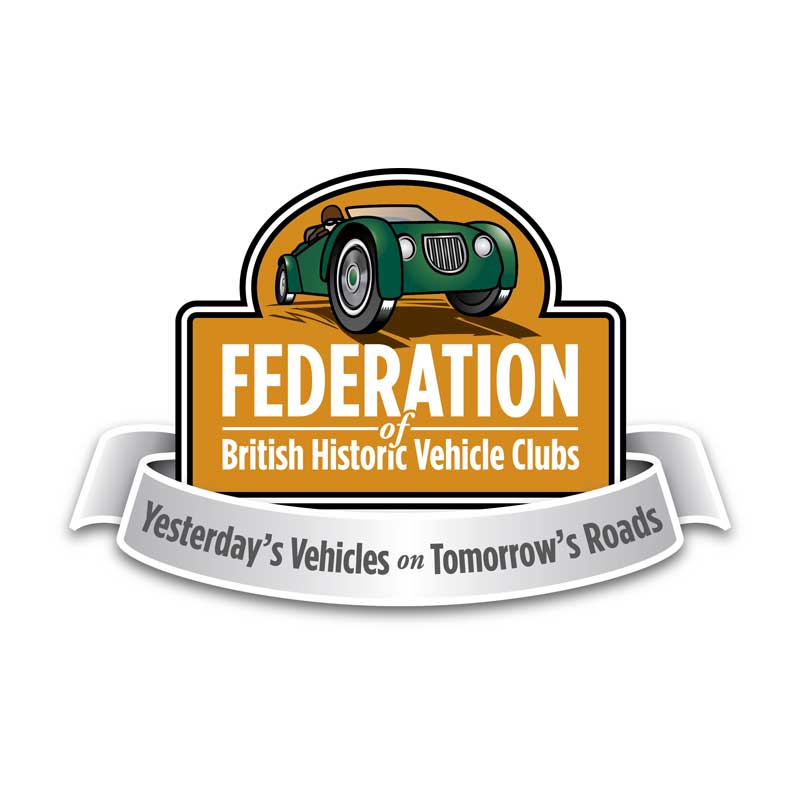 The Federation of British Historic Vehicle Clubs exists to uphold the freedom to use historic vehicles on the road representing over 250,000 members. We are proud to be a member of this fantastic federation.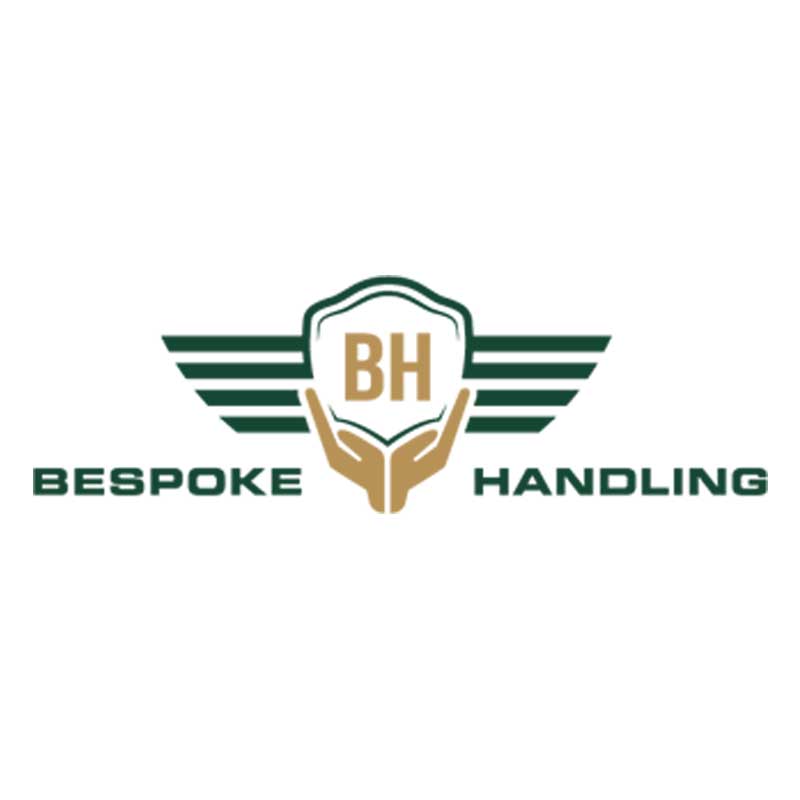 Bespoke Handling have over 30 years' experience in vintage, classic and racing car transportation and shipping. Whether it is for a rally, an auction or an exhibition they have the expertise to ensure that your valuable car arrives in perfect condition on the agreed day.

William Medcalf Ltd is a restoration and rally preparation specialist, passionate about preserving vintage Bentleys.
What our participants say!
Angus Stamper
'Probably the best rally I have ever been on.
Great roads, fantastic ferry, good company and a thoroughly good time.'